Migrate with Guaranteed Business Continuity
GrayMatter practices a thorough approach from pre-migration to post-migration activities to
ensure zero disruption to business continuity with its data migration services.
Pertaining to Data Migration Services following are GrayMatter's advocated best practices:
Assess the needs of organization, processes and technology in the to-be state with data migration services

Review of existing landscape, including inventory of existing BI content and user activity profile

Determine scope of migration including business units, departments, functional areas and BI content

Define downtime tolerance limits, parallel run with old system, migration timeframe, security concerns with new system

Complete migration roadmap and detailed plans for each phase

Build of new environments, software installation and customization

Migration of existing content and conversion wherever necessary

Validation of migrated content, security and performance of new system

Validate interfaces of new system with other systems in landscape

Comprehensive technical and business user training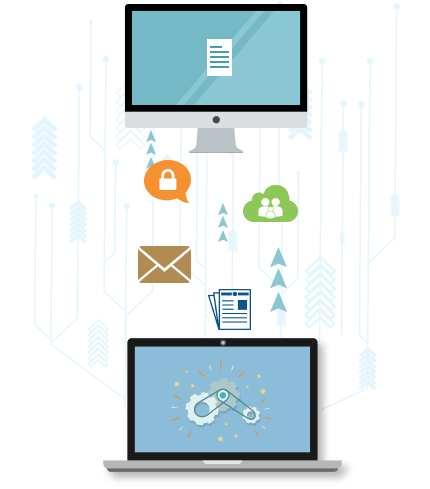 Services
When moving to a new system built in-house or purchased from a vendor, in any case, data migration is a key factor. Surveys indicate that 20 – 40% of the cost of any new system project is dedicated to migrating data from legacy systems to the new application. We understand this.Hence, Gray Matter data migration services makes your data move as fast and as smooth as possible by employing a feature-rich data migration framework and established methodology.
Our data migration services possess a coherent strategy comprised of a structured methodology, robust toolset and specialist expertise to initiate successful, on-time and high quality data migration services. Our world class team with in-depth experience deliver data migration which leads to increased data quality and reduced risk to continued business operations.
Gray Matter with its extensive experience in Data Warehousing, Business Intelligence and Dashboards assists you with seamlessly integrating and leveraging the Qlik. We offer broad range of services to help our clients to analyse and migrate data efficiency using our Qlik support.  We help with implementing, enhancing and maintaining Qlik based Business Intelligence and Analytics. We are proficient in managing Qlik environment ensuring high availability , high performance and seamless data migration services.
Let us see how do we go about it:
Establish data migration processes using templates and guides

Identify legacy sources and drive specification of requirements for data migration

Generate profiles of data sets and drive analytics

Identify and implement data inadequacy detection rules

Drive data validation processes
It's time to focus on project resources and business functionalities by lowering your data migration costs and delivering excellence on time, within budget.

Migration of BI content from one platform to the other

Migration of ETL from one platform to the other

Migration of advanced analytics models and scripts from one platform to the other

Version upgrade of existing platform