This is the second blog in this series on SAP Business Intelligence Customer Success Stories delivered by GrayMatter. In case you have not read the previous blog in this series you can have a look here.
This blog is about a key engagement delivered by GrayMatter for Panasonic MENA. The core objective of the project was to upgrade Panasonic's existing SAP Business Intelligence system to SAP BI 4.1. Following are the major challenges, solution and benefits for this engagement:
Challenges
Mobile reports not available
Unavailability of advanced visualization of data
Limitations in connectivity with current version
Solution
5 universes improved to multi-source and easily exported to PDF
45 reports upgraded
Benefits
Provided enhanced dashboards to users
New semantic layer, multi-source universes with self-service analytics
Users can easily export the data in pdf files
True to its spirit of "Customer First", GrayMatter achieved customer delight through this SAP Business Intelligence engagement which is reflected in the glowing testimony from the client, "Panasonic MENA has chosen SAP BO, a robust BI platform as a reporting solution. GrayMatter has helped us in a seamless upgrade to SAP BI 4.1, which helped in expediting decision making through advanced visualization and reporting to the business users.", said Mr. Unnikrishnan V, Sr. GM – HOD, IT Division
About GrayMatter's SAP BI TCoE:
GrayMatter has a dedicated SAP Business Intelligence center of excellence (SAPBICoE) that ensures that the industry trends and best practices are constantly incorporated in its offerings. The entire range of offerings from ETL to reports, dashboards to predictive analytics on SAP are governed and directed by the center of excellence, for every single engagement, including project management, program management as well as executive guidance.
GrayMatter is powered by the technology assets created by SAPBICoE including 20 different data models, 30+ source system connectors, 20+ custom components, migration effort calculators, 10 dashboarding techniques, "RADIUS" dashboarding framework etc. As an illustration of the span of coverage of these assets, the source system connectors include ECC connectors, BW connectors, connectors to unstructured data using BODS, connectors to data on cloud and so on.
Some of the path-breaking innovations that it has done in the recent past include:
GrayMatter addressed certain requirements that are not available out-of-the-box in tools like SAP Design Studio, SAP WebI, for example processing of data, capturing and saving user inputs, connecting to web interface etc. To address such requirements, GrayMatter has created many services and interfaces which are used across Design Studio and WebI. All these services are created using Java based web technology that can be easily deployed and managed in the web servers.
Data quality and data governance process have been implemented by integrating BODS and ProcessMaker where the data quality is automated using BODS with a design to scale easily to add more Data Quality rules. Process Maker is integrated using standard web interface with BODS to bring automation to the workflow of data governance requirements
Predictive analytics systems have been devised using a mix of R and BODS e.g. car park revenue management system to predict car park slot prices.
Enabled data loads and file management from cloud (AWS) using latest BODS adapter
Designed BO universes to overcome the limitations of Sybase IQ SQL functions like top, rank etc.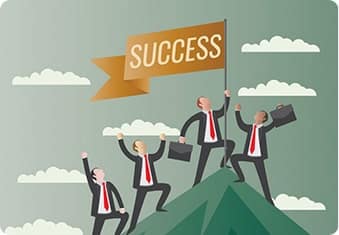 This might interest you as well