Increase non-aero revenue through accurate sales data integration, streamlined contract management and insightful sales analytics
Challenges faced by Airports:
Manual integration or inaccurate automated integration of point of sales data leading to productivity and/or quaky issues
Lack of reliable repository of concessionaire contracts and rules leading to inaccurate billing
Absence of automated income computation based on contract rules leading to inaccurate billing
Lack of real-time automated campaigns to incentivize loyal customers and acquire new customers
Absence of comprehensive analytics and business intelligence to enable timely and accurate decision making
GrayMatter's Solution – Value Proposition
Automated capture of POS data with minimal intrusion in the concessionaire's systems
Ability to maintain and update contracts repository including linked contacts, conditions and business rules
Lack of real-time automated campaigns to incentivize loyal customers and acquire new customers
Business Intelligence & Analytics enabling reporting, analysis, auditing & monitoring of concessionaire sales
Automated income computation based on revenue sharing rules and provisioning the computed income as input to billing system
Campaign management application with configurable promotion rules, ability to deliver the promotional offer via e-mail / sms, support redemption and financial settlement
Successful Implementation at Bangalore Airport!
Solution Benefits

Automated Sales Data Capture
Works with variety of POS Devices
Minimal Manual Intervention
Validates Data Quality
Secure Data Exchange
Real-time Monitoring
Analytics
Prevent Revenue Leakage
Terminal / Store / POS wise Insights
Product category wise Insights
Insights by Nationality, Destination
Analyses Across Time Periods
Income Computation
Rule -driven Invoicing
Invoice Review & Approval Capability
Real-time Integration with Billing
Real -firm Integration with Analytics
Automated Invoice Dispatch Capability
Contract Management
Unified Repository
Maintains Business Rules
Workflow -driven
Time based Versioning
Seamless Integration with Billing
Promotion & Campaign Management
Duration, Budget and Target
Promotion Rules on Transaction Amounts & Eligible Discounts
Coupon Generation
Coupon Redemption
Payment Reconciliation & Settlement
Decision Support in Action!
CCO Overview
Store Size Optimizer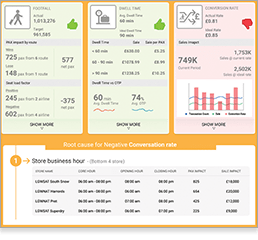 Will I Meet Target?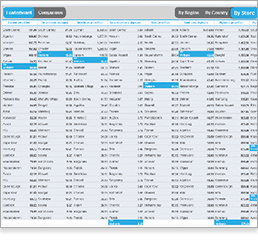 Store Leaderboard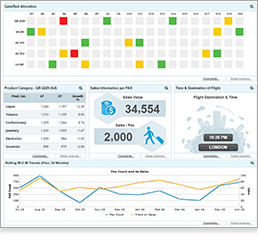 Flight Revenue Optimizerr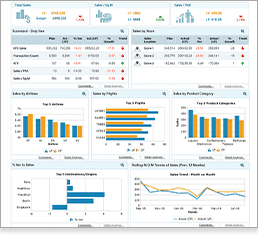 Retail Sales (DFS)
Store Sales Data Extraction
GrayMatter's Store Sense, is an IoT device that enables real-time data capture from POS systems. The device enables significant business value for global airports, driven by the following:
Automated data capture from point of sale leading to more efficient and accurate revenue reporting by retailers
Data captured is used for billing and subsequent income computation based on contract rules. Enhanced accuracy in sales data collection ensures that there is no revenue leakage and hence no negative impact on income computation for the airports
Store Sense integrates data from multiple sources including boarding pass scanner, passport scanner as well as POS machines to enable cross-linked, insightful analytics through analysis of passenger demographics and purchase data