Confused with choice of technology stack for your data warehousing initiative?

Struggling with Sub-optimal architecture of Data Warehouse? Need Data Warehouse Consulting Companies?

Data model does not meet domain-specific needs? Looking for Data Warehouse Consulting Companies?

Capacity planned does not match with business projections?

Implementation issues in Data Warehousing? Need Data Warehousing Services?

Facing performance issues with your Data Warehouse? Looking for Data Warehouse Consulting Companies?

Need semi-structured and unstructured data of all types in your Data Warehouse?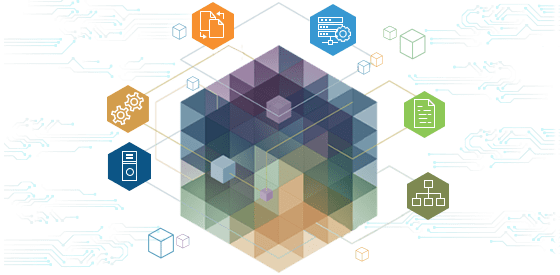 WORRY NOT! You now have reached the right place. GrayMatter is the one-stop-shop for all your data warehousing challenges. Not only we are an award-winning data warehouse and business intelligence solutions provider, but also take utmost care that all our services are ingenious and innovative.
GrayMatter surely is one of the most innovative data warehousing consulting companies and our pledge is to empower intuition.
This is evident by the wide array of services that we offer, which includes data warehouse and business intelligence consulting, implementation, support, enhancement & optimization, migration & update, and data lake, among many others.
More than that, GrayMatter is backed by a talented pool of data warehousing and business intelligence experts that are the backbone of all our services.
So, if you are looking to improve the efficiency of your existing data warehouse or are willing to ramp up your data warehouse infrastructure, GrayMatter is just the right place for you.
Check out our intuitive and innovative range of products and services, which will help you transform your organization's data warehouse into an neatly organized information library.
What's more? You get end-to-end support to mitigate all your data warehousing queries.
Interested in enlisting our services? Drop us your contact information and we will get back to you.
GrayMatter's Best Practices
Built to handle performance on large data volumes with a combination of application and database optimization processes and techniques
Extendable and Scalable to add or delete new tables, columns
Data models are compliant with industry specific frameworks like Acord (Insurance), Arts (Retail) etc.
The design optimizes the underlying data storage, aggregation, query and retrieval mechanisms to give highest architecture performance
Built to optimize data storage but extendable and scalable. Platform neutral data warehousing solution
Single Version of truth driven by centralized & KPI definitions
Capability to design schema on-read data warehouses and data lakes
Data Warehousing Services

Consulting
Sizing, Technology Selection, Design
Advisory, conformed dimensions

Implementation
Build Data Warehouse to get Enterprise
–wide Single Version of Truth

Support
Ongoing Maintenance of Data Warehouse

Enhancement & Optimization
Incremental changes in DW design, index
optimization

Migration & Upgrade
Transition to platform of your choice

Data Lake
Storage for any type and structure of data
Expertise across Technology Stacks
GrayMatter is one of the leading data warehouse consulting companies and our team is an expert in building, deploying and maintaining data warehouses across technology stacks including SAP BW, SAP HANA, MS SQL SERVER, MS SQL, IBM DB2, Teradata, Oracle, HP Vertica etc. for use across industries 







At GrayMatter, Your Business Matters!
At GrayMatter, Your Business Matters!