Data quality – Real time analytics is based on current data; quality of data is critical. Any discrepancy in data could cause immediate ripple effect across departments and impact the whole business

Data not information rich – The objectives of data analysis should be clear, which would drive a data collection strategy as well as help in crystallizing insights from the data to enable the analysis

Real-time event transfer is complex – Data events need to be transferred in real-time to where they can be processed. Event filtering and aggregation should be done to reduce network traffic and processing time, while preserving the accuracy and optimality of the decision making

Automated v/s human decision making – Manual decisions lead to delays which negates real time analytics while using AI for decision-making needs perfect precision in the algorithms that interpret the outputs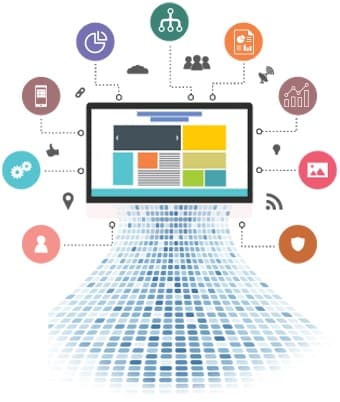 Real Time Analytics Services
GrayMatter excels at real-time data analytics encompassing consulting, architecture advisory, real time data integration & processing, performance tuning and training. GrayMatter teams have successfully implemented real-time analytics on big data platforms too. Our credentials in this space make us a proven real time analytics company.

Consulting
Scope identification, feasibility assessment,
technology recommendation

Architecture Assessment & Advisory
Evaluating architecture and recommending
optimal design

Data Integration & Processing
Integration, transformation and load of high
velocity data from numerous sources

Performance Tuning
System monitoring, maintenance and
enhancement

Big Data Analytics
Extraction and processing of Big Data
in real-time

Training
Training of technical teams on real time
analytics tools and technologies
Expertise across Technology Stacks
GrayMatter has proven expertise of working on real-time and near real-time analytics engagements. We have worked across a range of technology stacks depicted below. We have the right mix of skills and experience to enable real-time data integration across numerous data sources as well as processing and analytics of the data extracted

At GrayMatter, Your Business Matters!
At GrayMatter, Your Business Matters!