Do you need 
Pentaho Consulting?
For Multi-Tenancy Architecture
For Big Data Architecture
For Pentaho Migration to 8.X
To Embed Pentaho into Product
GrayMatter – Pentaho Consulting Journey
Our Pentaho journey began in the year 2006 with GrayMatter being one of the first global implementation partners worldwide. Some of the early Pentaho project execution including what we call today as Pentaho Big Data Consulting Services was delivered successfully by the GrayMatter team. From being the Most Valuable Partner, Platinum Partner, Worldwide Distributor, Authorised Training Partner GrayMatter evolved to being the Premium Partner in APAC, Europe & Middle-East region, driven by GrayMatter's BI and Pentaho platform strengths across industries. In the wake of the recent acquisition of Pentaho by Hitachi, GrayMatter has completed its partnership with Hitachi Vantara and is moving ahead strongly on its journey of delivering outstanding value to clients with Pentaho 8.0.

Business Analytics
Enhanced data driven actionable insights, enabled by GrayMatter Pentaho Consulting expertise, delivered on Pentaho BI platform successfully for global clientele

Data Integration
Comprehensive data integration approach covering variety of data sources to enable the right data, as a pre-requisite for right data discovery and rich business insights.

Embed Pentaho (OEM)
Integration with third party apps such as Liferay, Alfresco, Drupal, Google Maps & non-java apps including custom plug-ins. Some of these plug-ins are built by GrayMatter team

Migration Services
Our Pentaho migration projects are completed with zero downtime for business intelligence users thereby assuring seamless transition and 100% business continuity

Big Data
A simple, structured & scalable approach enabling a clear Big Data Analytics methodology with multiple use cases across relevant industries

Production Support
End-to-end comprehensive production support with SLA-based response and resolution, allowing clients to focus on design & development, thereby ensuring productivity and greater ROI.
Pentaho Consulting & Advisory
GrayMatter's Pentaho Consulting & Implementation expertise is demonstrated by the fact that we have delivered 200+ Pentaho engagements successfully. These projects have been delivered for global customers across industries including manufacturing, retail, airports, insurance, foods & beverages, technology, banking, media, telecom, government, e-commerce and many more. GrayMatter's ability to deliver outstanding ROI on these engagements is enabled by deep pentaho consulting skills, best-in-class delivery practices, outstanding technical skills and thorough domain knowledge.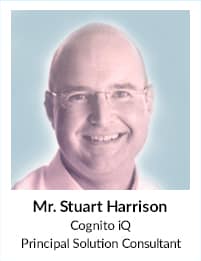 "It's been a good experience working with GrayMatter. I would like to mention that their proactive service in addition to technical knowledge makes them a trusted partner for us."
At GrayMatter, Your Business Matters!
At GrayMatter, Your Business Matters!