Airport Modernization Summit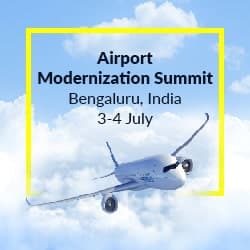 GrayMatter is participating in the upcoming Airport Modernization Summit to be held in Bengaluru, India on 3-4 July. GrayMatter is gold sponsor for the event and is glad to be part of this summit which will focus on development of airport infrastructure in India. This is in line with "Vision 2040" of the ministry of Civil Aviation in India whereby air connectivity of India is to be bolstered significantly to keep up with the projection that India will be the 3rd largest aviation market in the next seven years.
The summit offers a great opportunity to network and exchange thoughts with key aviation industry executives. Notably, GrayMatter shall deliver a speaking session and moderate a panel discussion as part of its contribution to the summit.