Car Park Revenue Management Solution Differentiators
GrayMatter's Car Park Revenue Management solution is a dynamic car park pricing & analytics system that recommends and applies optimal pricing to maximize revenues and enhances management control. The solution utilizes advanced statistical models with several linear and non-linear variables for occupancy predictions. Car Park Revenue Management also consists of reports, dashboards and visualizations that enable decision support for car park decision makers.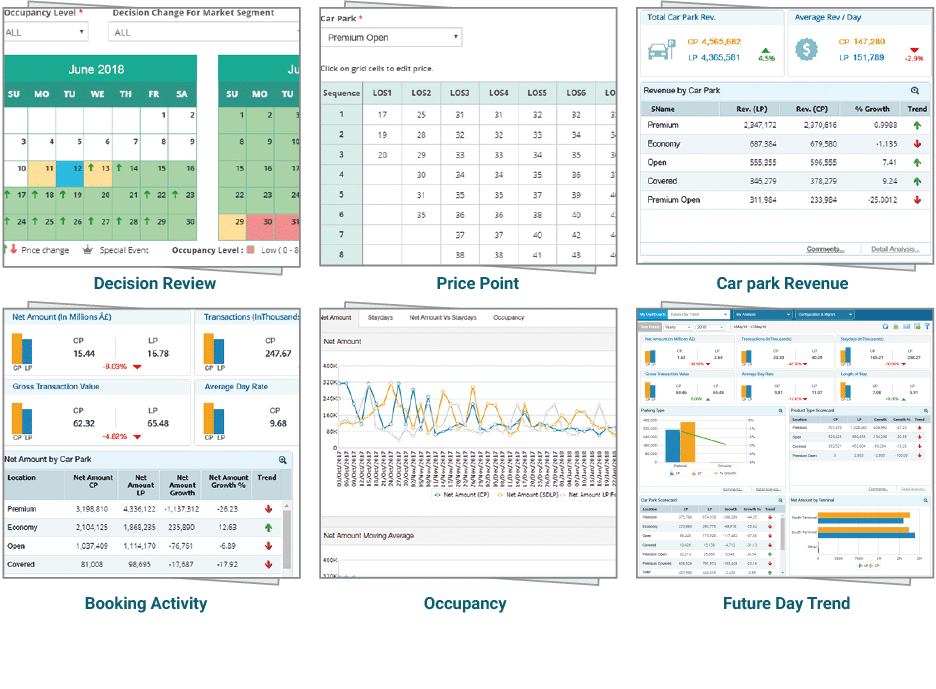 GrayMatter's CPRM sets itself apart from its competitors by virtue of the following differentiators:
Faster rate of return on investment driven by :

Rapid implementation (16 weeks) of pre-built solution
Early realization of business benefits from the system

Lower total cost of ownership largely driven by lower costs in production support
Smooth business continuity including empowering easy adoption for end users, through comprehensive hands-on training program including functional and technical aspects of the system
Latest industry standard tech stack which is auditable, easily customizable, scalable
Driven by strong car park domain/functional knowledge
Simple, easy-to-use solution with superior UI. The solution offers outstanding navigation and user friendliness across devices
Option to extend to enterprise-wide analytics through AA+
At GrayMatter, Your Business Matters!