Overview – Car Park Revenue Management System
Car Park Revenue Management System (CPRM) is a demand-driven dynamic car park pricing & analytics system for car parks in Malls, Airports or Parking Zones. CPRM not only recommends and applies optimal pricing but also provides critical data-driven insights to maximize revenue and management control, for both pre-bookings and drive-ups.
Car Park Revenue Management System predict and recommends future price every day for few days ahead based on historical data analytics, algorithms and business rules. Data visualization is done through dashboards and reports with various features and functionalities like Filters for Terminal, Car Park, Time period selection, Scorecards , Drill downs, etc
Does demand exceed your car park capacity? Or the other way round? In either case, get the price right!
Challenges in Maximizing Car Park Revenues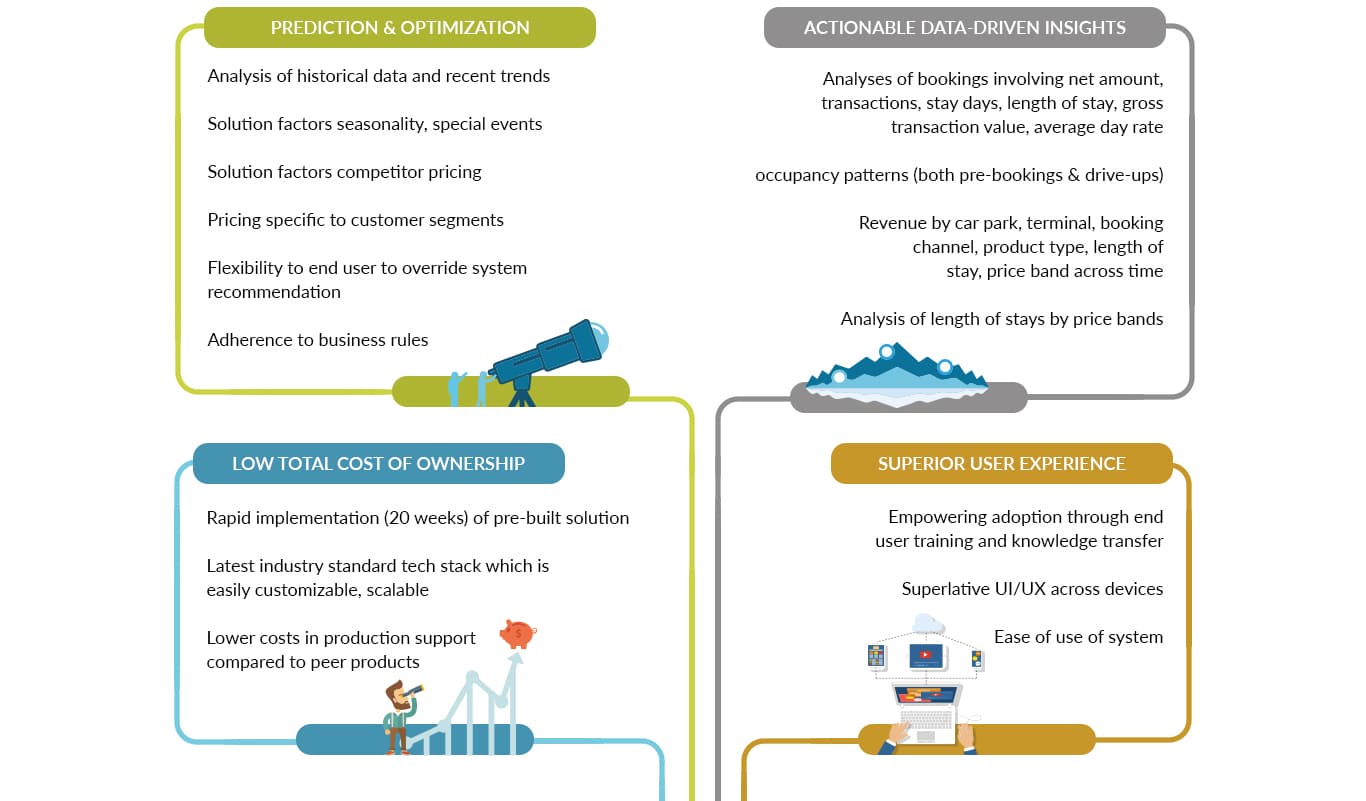 Historical data processing
Uses past 2+ years of historical transactions and reservations
Data cleaning – outlier detection, identifying constrained periods & special events
Customize demand prediction model according to specific business needs
Decision Optimization
Factors affecting demand analysed
Historical data as well as recent trends included in analysis
Demand models generated for identified demand groups
Using business constraints, predictions generates pricing decisions
Monitoring Process
Monitors patterns and predictions in a predefined frequency
Significant deviations results in alerts and re-modelling activities
Solution Architecture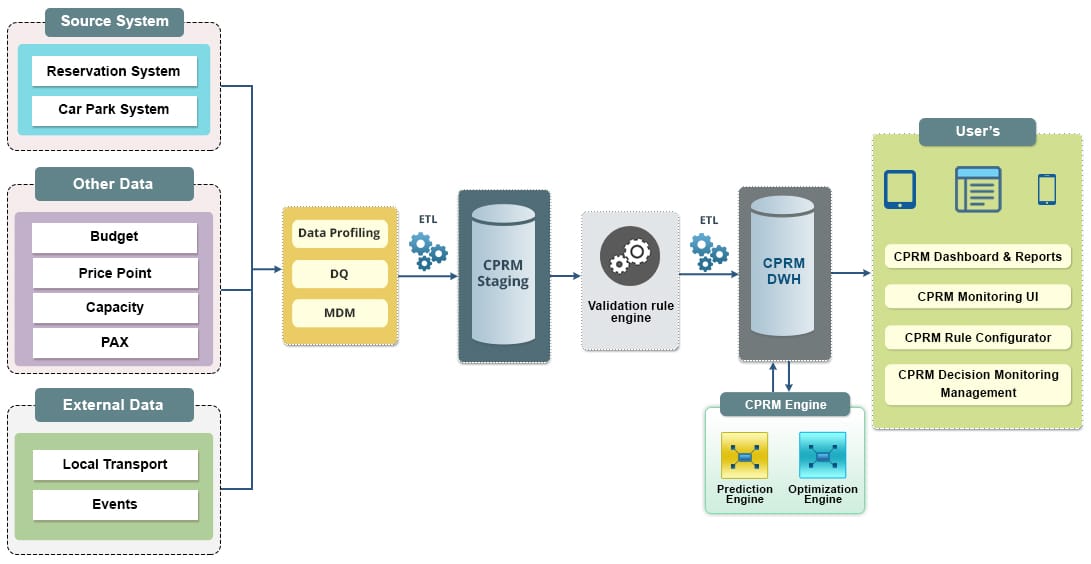 At GrayMatter, Your Business Matters!
At GrayMatter, Your Business Matters!