Cash Flow Analytics with FA+
Most successful businesses not only do a lot of initial Cash Flow Analytics planning, they also review everything on a regular basis to see what actually happened versus what they said would happen.
Being aligned with your payment terms for payables and receivables, or plan your cash needs for the next quarter, year… is not that easy. Even though most of the companies have the data to make it right.
The 2 dashboards below – from GrayMatter's Financial Analytics FA+ – can help you solve these problems leveraging daily refreshed data.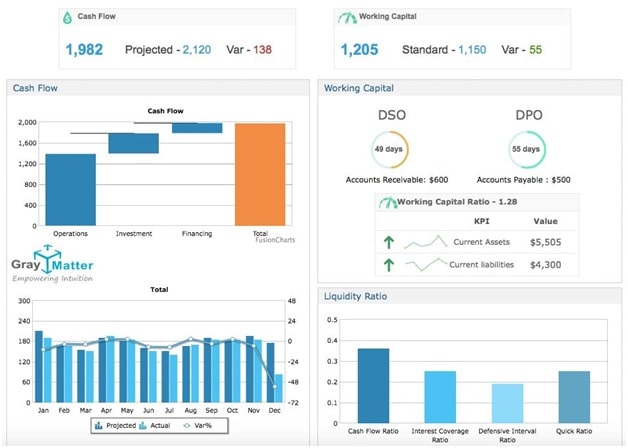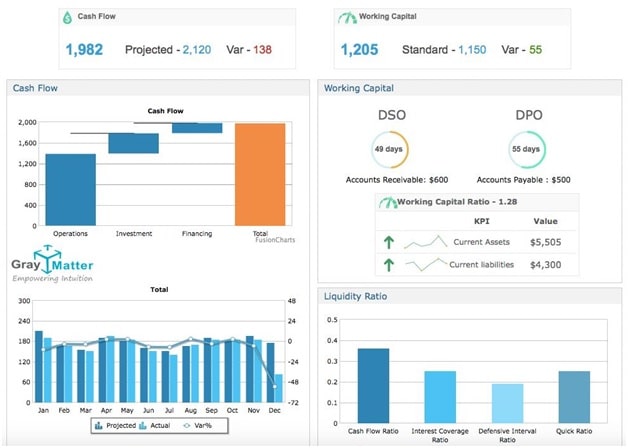 You instantly see your cash flow and working capital in details. Wherever you click you can filter further
to find root causes as well. By doing this you can take immediate actions to optimize your Cash Flow.
To plan your cashflow, we also created some unique algorithms which can be adjusted to your business
needs: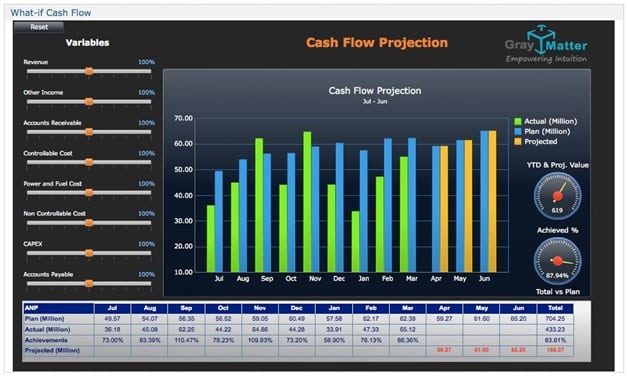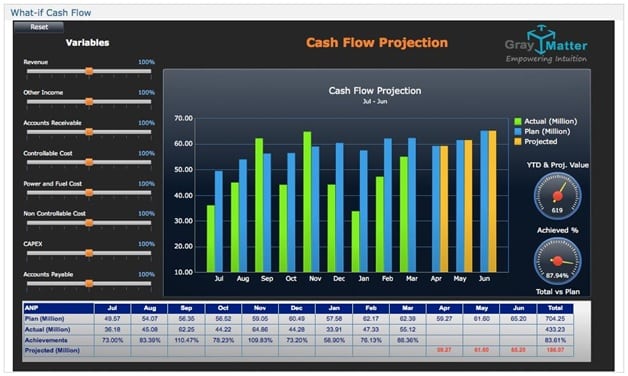 You can tweak the various controls provided in the calculator depicted above, the system does the calculations
in the background and gives you a precise vision on what will affect your Cash Flow position and by how much.