Empower your digital marketing program through Store Sense digital receipt solution
Digital receipt in real-time through sms/email.
Enhanced customer engagement with personalized offers, rewards, promotions.
Brand recall and engagement with customers
Sustainable and cost optimization
Empower your digital marketing program through Store Sense digital receipt solution
Digital receipt in real-time through sms/email.
Enhanced customer engagement with personalized offers, rewards, promotions.
Brand recall and engagement with customers
Sustainable and cost optimization
What makes an e-Receipt From Store Sense so effective?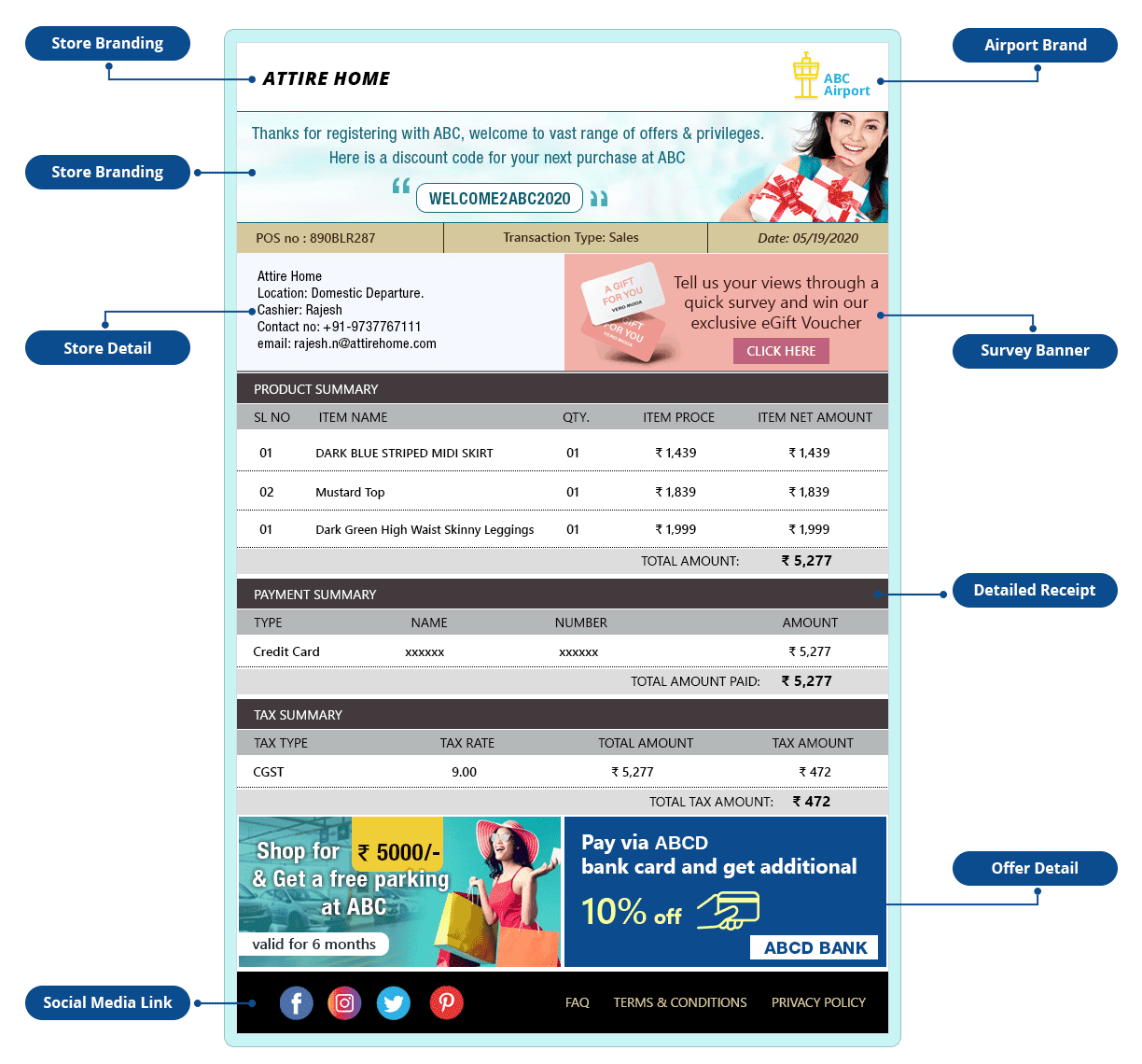 How Our Digital Receipt Is So Effective?
Digital, paperless receipts from StoreSense are a smarter, more engaging alternative to paper, PDF and standard email receipts. Our dynamic digital or e-receipts system is customizable to include product recommendations, loyalty incentives, shopper surveys, promotions and much more. With an optimized email receipt design based on your customer's needs, you can enact a true omnichannel strategy, delivering the right content to your customers when they are the most engaged.
Leverage personalized digital e-receipts to connect in
your consumer experience strategy

Benefits of using StoreSense Digital Receipt in Retail
Dynamic content within the digital receipt program allows retailers to deliver unique content that is relevant to each individual customer. For example, the receipt could include items that would go well with the item just purchased or showcase related items that are available online only.
Digital receipts enable retailers to boost online store traffic and help them build social media communities. They can drive future interaction when links to your website, social media and loyalty programs are embedded in your receipts. Special announcements, like upcoming events, can also be added to the receipts.