GrayMatter participated in the CIO World Show 2014, Malaysia co-located with Big Data World Show 2014 showcasing our Pentaho Big Data Analytics capabilities. The key highlight of the event was a plenary session on "Applying Predictive Analytics to improve customer retention (persistency) in Insurance industry" by Mr. Naushad Khan, Head-Insurance BI and APAC sales, GrayMatter Software Services.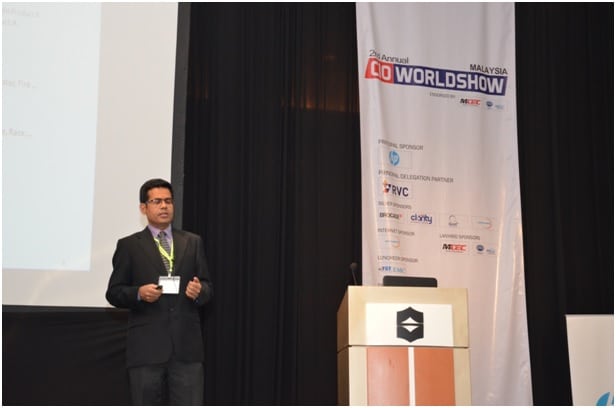 Naushad Khan is a sales & distribution management specialist with a major part of his life spent in the Insurance domain. His stints with major Insurance players like Max New York Life, Tata AIG, ICICI Prudential and others for over 15 years proved strategic in assisting him to develop Insurance Analytics IA+ product.
During the session, Naushad Khan answered some pertinent queries raised by the learned audience of around 50+ generating business related enquiries and engagements. The queries centered around 'How customer segmentation helps in customer churn model?', 'How analytics can be used in fraud detection?' and how the same models can be used across various industries. The thought-leadership session was well received and we look forward to contribute to such global CIO & Big Data events across geographies to share best practices.