GrayMatter has proven credentials of delivering tremendous business value to global customers by virtue of its expert offerings in Pentaho including consulting, data integration, reporting, dashboarding, visualization, big data analytics, data mining, custom components, performance tuning. Our team of Pentaho Developers and Pentaho Architects, UI/UX specialists along with our domain consultants ensure value add to several industry verticals including the following:-
Retail
Insurance
Manufacturing
Aviation
Telecom
Banking
Healthcare
Education
Fashion & Apparel
Hospitality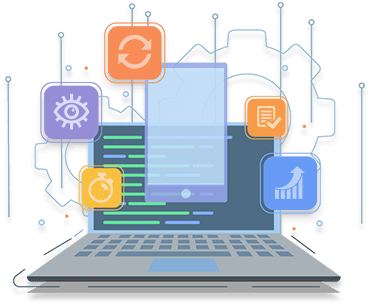 GrayMatter Pentaho Developers have adopted the new Hitachi Vantara Pentaho seamlessly and are very well equipped to deliver incremental value arising out of the new features in the product including improved connectivity to streaming data sources, optimized processing resources leading to lower total cost of ownership. This seamless adoption to the re-positioned product is a logical outcome of years of our Pentaho Journey, starting from 2006 till now and encompassing 200+ successful project implementations across US, Europe & UK, Middle East and Asia. Enclosed below is one of our case studies on our Pentaho engagement with Stream Global, USA, wherein GrayMatter Pentaho Developers designed Data Warehouse, developed cubes, reports & dashboards using Pentaho.
Challenges:
Data validation taking 50% of development time
In-house legacy BI platform unable to provide complex data integration and visualizations
Huge volumes of fast growing data leading to database performance issues
Solution:
Deployed Pentaho's plug-In architecture to execute test cases containing SQL,MDX & MQL
End-to-end BI platform including data integration , dashboarding and reporting
Highly scalable Enterprise Data Warehouse integrating 12 sources, 28 switches with around 20 million records per hour
Benefits:
Enhanced efficiencies with faster data validation
Ready to serve analytics and reports for all stakeholders in the enterprise
Streamlined Big Data management and analysis leading to fast and accurate insights
Talk to our Pentaho Developers!