Stress Performance Testing Using Pentaho Development Services
At GrayMatter with over 200 BI implementations the distinction between stress, load &performance testing has blurred. Our Pentaho Development Services ensure all three are factored in based on enterprise specific requirements. Performance testing of the Pentaho BI platform is carried out basically to achieve response times within norms; to check sustainability of concurrent users; to check speed under massive load and if the solution can handle sudden spikes. GrayMatter 's stress performance testing methodologies are based on understanding of the business user's objectives from the analytics deployment for the present and the long-term.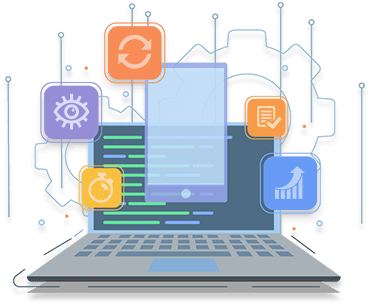 WHAT KIND OF STRESS PERFORMANCE PENTAHO DEVELOPMENT SERVICES WE DO?
Load testing includes average response time; transactions per second; requests per second; data transfer rates for various levels of concurrent users.
Stress testing checks the maximum number of concurrent users that can be adequately serviced, before degradation of performance providing insights into how the application infrastructure should be planned to align with business plan and strategies.
Spike testing checks the behaviour of an application on unusual and drastic increases in traffic to the site like exponential increase in concurrent users.
Endurance testing helps avoid unknown errors that usually occur under circumstances like specific transaction scenarios continuously with heavy load &repetitive in nature.
SCOPE OF ENGAGEMENT – PENTAHO STUDY
Load Testing
Stress Testing
Spike Testing
Endurance Testing
ENGAGEMENT – DELIVERABLE'S
Results report on Load Testing
Results report on Stress Test
Results report on Spike Test
Results report on Endurance Test
Final Recommendation Report
Our approach and methodology of gathering information is non-obstructive with a focus on maximising executive as well as resource time in a simple, structured &scalable manner. Stress Performance testing is an on-site job which will vary in duration of execution from 5 days to two weeks of engagement time depending on scope of work per project.
The consulting engagement for Stress performance testing is executed by our Pentaho Consultants with 10 years and above experience.

SENIOR PENTAHO DEVELOPERS
Years of Experience: 10 years and above
Expertise: Pentaho Consulting & Services, Pentaho tool stack & Testing

PENTAHO DEVELOPERS
Years of Experience: 10 years and above
Expertise: Pentaho Platform, BI solution engineering & Testing