Are you facing issues with master data integrity and harmonization in the absence of Data Governance Consulting Services?

Are you struggling with multiple source systems integration leading to inconsistent data and insights?

Are you able to adapt to changing business and regulatory landscape that lead to need for changes in master data?

Is your data clean up cycle manual, and too effort consuming and time taking?

How do you manage access control and information security?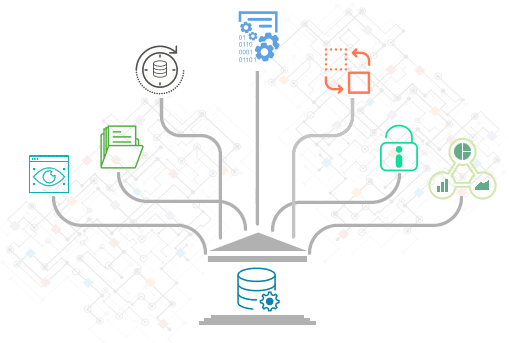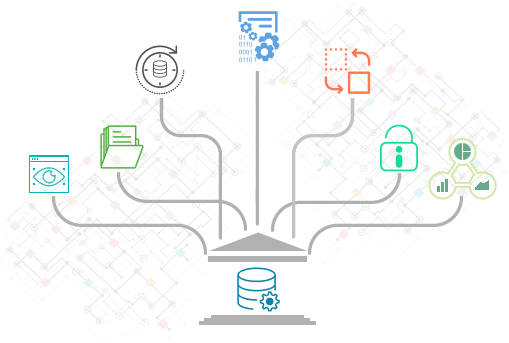 What do you achieve with GrayMatter's Data Governance Consulting Services?
Centralized data/KPI definition and data lineage
Access control and BI Content Lifecycle management
Onboarding new data set in BI
Streamline approval workflows and make them faster
Master Data management
Data Security and Data Encryption Governance Rules
React faster to changing Business environment & track Product movement better
Achieve agility for evolving regulatory compliance requirements

Consulting
Defining policies, frameworks, processes
to establish or enhance data governance

Workflow Management
Enabling rule-based workflow for
proper data management

Master Data Management
Ensuring standard master data and any
changes in master from source

Metadata Management
Ensure consistent metadata with proper
lineage to source systems

Security & Privacy
Ensure role-based access to data with
proper encryption

Data Quality Management
Provide complete, accurate data for your
enterprise
Typical Data Governance Framework
GrayMatter provides a structured Data Governance Consulting which addresses centralized data & KPI definition, data lineage, master data management (mdm solutions), BI content lifecycle management and privacy & information security. This leads to data integrity & quality thereby enabling the platform for high quality data-driven insights