How many times have you stared at the television screen, rooting for your favorite club to top the charts in the coveted English Premier League?! How often would you have cursed the goalkeeper for misjudging the trajectory? Or maybe fretted over the lack of form of the most prized defenders, or forwards for that matter. I am sure a lot of "what-if" or "only-if" runs through your mind after every single match. Now then, SAP Lumira can be used to demystify the conjecture around such possibilities.
As the EPL drew to its close in May 2015, Chelsea emerged as champions while a few other teams qualified directly for Champions League and Europa Cup by virtue of their performance. Some other teams need to go through playoffs while 3 teams got relegated! The image below sums up the story with rankings and next season qualifications.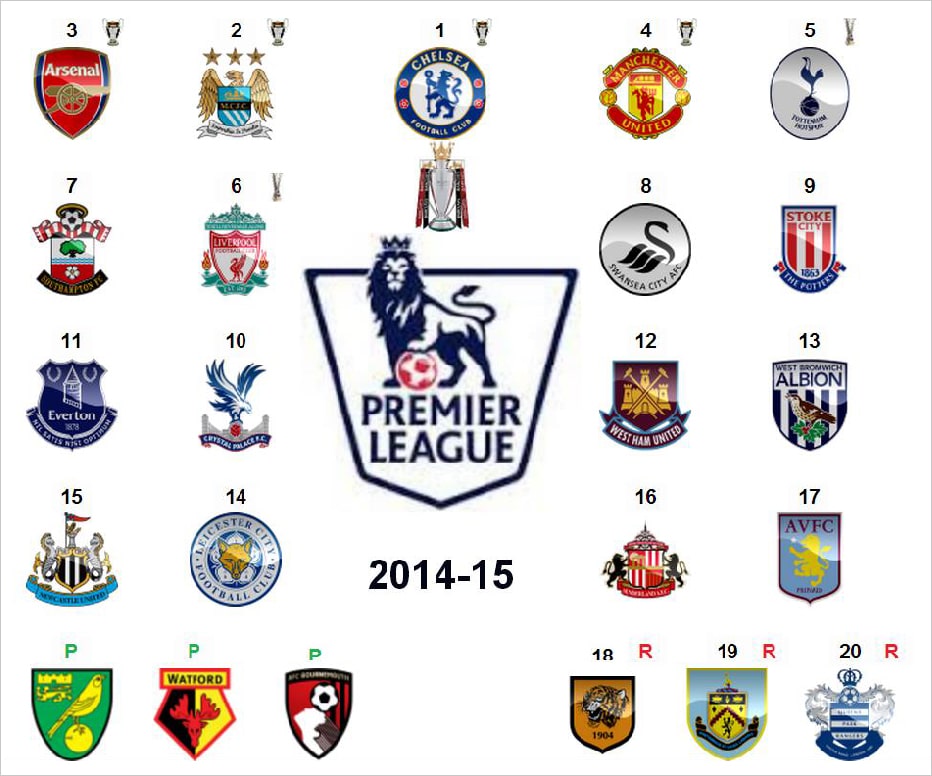 Note: All data and images are from English Premier League Website.
Coming back to conjecture, I used SAP Lumira to analyze the EPL 2014-15 data and came up with patterns on why teams performed the way they did and what could have happened differently