SAP BI Consulting Services
Leverage GrayMatter expertise to get the right sized SAP BI system consisting of the right tools to address your business priorities. GrayMatter's SAP BI Consulting team ensure health and performance tuning of your BI systems on and ongoing basis and drive proactive scale-up to future needs of your business!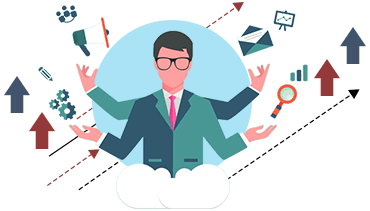 Dashboards (SAP Dashboards, SAP Design Studio)
Formatted Reports/Queries (Crystal Reports, WEBi, BEx)
Visualizations (SAP Lumira)
Self Service analyses (Analysis for OLAP, Business Objects Explorer)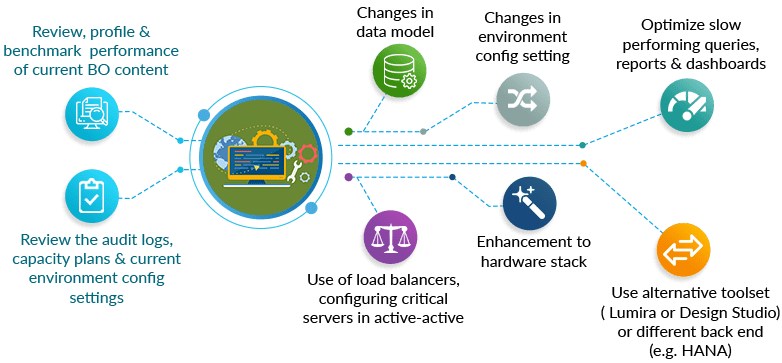 Contact
Our Experts for
High Performing
SAP BI systems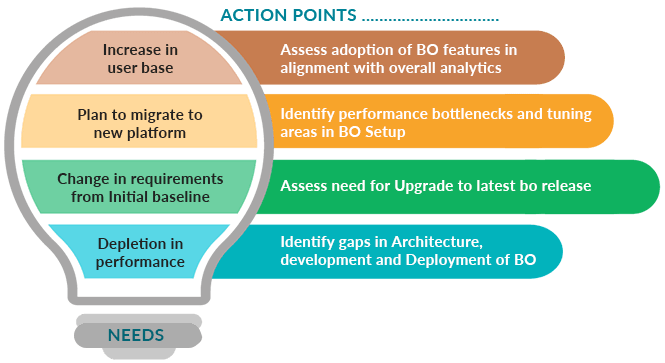 Facing
performance issues
with your
BOBJ system?
Business Continuity and Disaster Recovery
Having redundant servers as backup systems to mirror the primary system
Distribute redundant servers across multiple locations both in premise & cloud
Different ways to configure backup of critical BO content on regular basis
Restore the data and bring the system back within a short time
At GrayMatter, Your Business Matters!
At GrayMatter, Your Business Matters!